Click the Start button
Click the All Programs menu item
Click the Empowering Technology menu item
Click the Acer eSettings Management menu item
Once inside Acer eSettings Management, click the Security button.
Sending a Computer to Acer for a BIOS Password Reset
Acer refuses to assist customers with
BIOS
password
issues. The only option they discuss involves sending the laptop to them and paying a $100 fee.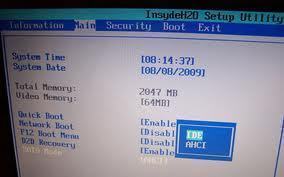 Here is a copy of an email from Acer Support:
Thank you for contacting Acer America. I apologize for the delay in responding to your inquiry. In order to have the BIOS or hard disk password removed (This include any biometric security), the notebook will need to come in to our repair depot for password removal. This service is not covered by warranty and unfortunately there is no other recourse to remove a BIOS or HDD password from the notebook. The flat fee for BIOS password removal is $100.00 US dollars plus tax. If it is a BIOS or HDD password and you would like us to service it for you, please contact our telephone technical support line at 1-800-816-2237. Hours of operation are 7am-9pm CST Monday-Friday and 8am-5pm CST Saturday and Sunday, excluding holidays.
Resetting an Acer BIOS Password with Hardware
If the user cannot boot the Acer and does not want to send his/her computer back to Acer for an unknown amount of time, he/she can try to reset the BIOS password via hardware.
Forum members have reported that they were able to remove their Acer BIOS passwords by simply opening their notebooks and removing the CMOS batteries for 30 minutes.
Once the BIOS password is removed, press the key during POST (Power On Self Test) to enter the Acer BIOS setup.
Hope this help!!!
*** Taken from www.tech-faq.com ***